HOW WE DO IT
Strategize
We start by setting up clear KPIs. Do you want to make new customers, increase conversion rates, scale up to other traffic sources, boost organic website visits? We will build a plan that directly corresponds to your needs.
Execute
After auditing your ad accounts, we start developing highly engaging ad copy and creatives, optimizing sales funnel. Our ads are built to trigger people's primal emotions evoking a need to take immediate action. We utilize the most advanced marketing tactics that ensure success.
Optimize & Scale
This part is our favorite and we take it really seriously. Our team employs top advertising techniques. We ensure the best performance and scalability of your ad campaign, maintaining quality and healthy ROAS (Return on Advertising Spend).
What do we use
Direct Response Advertising
Our team successfully manage 7+ figure monthly ad spend on FB/Native Ad platforms. This helps us to stay on top of current trends in advertising, have sharp and precise knowledge of what works.
Internal Creative Production
We built an internal team to deliver performance oriented creatives fast. Our data is backed with $$$ spent. WE DON'T GUESS WHAT WORKS – WE KNOW WHAT WORKS!
Social Media Marketing
We are professionals fluent in #hashtags, followers, likes. Here to engage with your current and prospective clients by creating top quality content, driving positive image of your brand.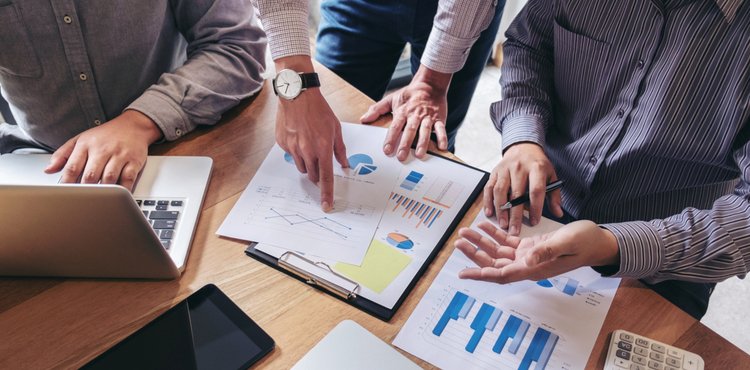 WHY CHOOSE US
We Bring Results
Sales, leads, conversions, traffic, engagement – you name it! We generate these to make your business thrive.
Expertise
Our expertise backed with 8+ figures spent on advertising in recent years helps us save time and money for our clients.
Lasting Service
Top notch support, easily understandable transparent reports. Our goal is the growth of your business!